Download the music from Barbu on Bandcamp
BARBU Electro Trad Cabaret delves into the origins of the circus in Montreal at the end of the 19th and beginning of the 20th century. Imagine a fairground, where spectators are left spellbound by remarkable performances and outrageous feats, simple curiosities and unexpected eccentricities. Political correctness has no place in the mayhem of this show. In scene after scene where music, video, circus and general craziness collide, each performer wows the audience with a showcase of spectacular skills. May the best beard win! Backed by a frenetic electro-trad band, the Cirque Alfonse clan strays dangerously close to the edge in this exuberant circus rave.
---
---
Antoine Carabinier Lépine

Born in the small town of St-Alphonse-Rodriguez, Antoine is a member of the 12th generation of a prestigious family of wallpaper hangers. Just as hair started to appear on his chin, he left home to seek his fortune in the chic area of Hochelaga. For 7 years, he devoted himself to growing his beard in the Joliette metro station. His efforts were rewarded when none other than Bouboule discovered him and took him under his wing. Together, they travel the world in search of the best tasting beer.
Rifleman
Jonathan Casaubon

Born from a cracked ostrich egg and adopted by an African family, Jonathan makes a living by picking up coconuts for a company named Malibu. Following a fall from his favourite coconut tree, he was promoted to the position of kiwi shaver. His obsession with hair dates back to that time.
Jo d'Abit
Geneviève Gauthier
With a civil servant for a father and a cook for a mother, Geneviève would of have had a peaceful childhood had it not been for the genetic abnormality that caused her to shed every spring. In spite of this physical condition that rendered her body hairless, she had great success in the fashion industry when she launched a collection of Alpaca wool sweaters. Geneviève's a genuine thrill-seeker and often wanders in the forest to practice her favourite sport, deer calling. Since winning the 1013 Miss Waxing title, she hasn't missed a single hair.
Gégé the hairless caller
Geneviève Morin
Born on an isolated farm in the Vallée des Dix Pics, Gen grew up doing hard manual labour. This helps to explain why she came to be so proficient in Swiss wrestling with its focus on breeches lifting. At the age of 19, the caterpillar officially became a butterfly and she was recruited by an American freestyle-wrestling agent. Fans go crazy for her wrestler's bridge and her Islamic bathing suit, two of Gen's specialities. She isn't to much hairy as covered with down.
Gen the grip
Francis Roberge
Francis was born in a remote valley called Tewkesbury. A trapper father and a surrogate mother raised him in a yurt. At the first sign of peach fuzz, he was already extremely competent with a razor blade. Over time, he sculpted a facial decoration worthy of the name. Always in search of adventure, this woven-sashed warrior is relentlessly trying to find the most delectable brandy to fill his barrel.
Frank the tank
Jean-Philippe Cuerrier
Born from a C-section in LaSalle, an internationally unknown city of the province of Quebec, he was sold to the circus at the age of eight for three sheep, a zebra and a unicorn. A few years later, it was noticed he was not an animal but a human, so instead of jumping through fire hoops and eating raw meat, he started learning acrobatics and chicken juggling. After the loss of his chickens, frozen to death in the cargo hold of an airplane, he decided to switch from juggling chickens to juggling clubs. In spite of that, the smell of a good roast chicken still makes his mouth water.
JP the chicken eater
Lucas Jolly
Born in Dijon, France to a prison guard from Burgundy for a father and a balding opera singer for a mother, this snail quickly broke away from his shell. Watch out when he loses his temper! He studied cross-dressing pantomime for many years before becoming the assistant of the world's most shabby and destitute magician. Dreaming of a warmer climate, he arrived in Montréal in 1999. The hairiest part of his body? The tips of his toes.
Lustucru Big Ears
Milette Jolly
This uncommon acrobat with long hair and an elongated snout was adopted when the company visited a pet store in the Hochelaga-Maisonneuve neighbourhood. Having been raised far from his natural habitat, the rodent rediscovered his joie de vivre thanks to his stage master and accomplice,  Lucas"Lustucru" Jolly. 
Risky Rodent
Josianne Laporte - Musician
Born on a small, isolated island in the South Pacific to parents who were practitioners of S & M, Josianne was initiated into the ancestral art of whipping at a very young age. In her teenage years, once her reddish skin and abundant hairiness forced her into exile, she took refuge in Antarctica where researchers on board of the Sedna VII peacefully adopted her.
Mistress Josie
Whipping Master
André Gagné - Musician
André was born at a border crossing in Cuba, not far from a volcan0 and a fountain of youth. As a young man, he took up ringuette and quickly became the mascot of his regional team in Haute Matawinie. Tired of the same old thing, he followed his dream of becoming a totem in a Native American village located on the south shore. Now that he's settled in the suburbs, he communicates using smoke signals.
Half a Jack
David Simard - Musician
Born in St-Foulard to parents who mastered the art of line dancing and other forms of social dancing, David proved to be the most valuable player on his school's water-polo team. He did not go on to become a professional chef, and Kung Fu Panda is his favourite movie. His moustache counts 2490 hairs.
Dâvi
Button-Pusher
---
---
Director
Alain Francoeur
Born in Iceland to smooth-faced parents who immediately disowned him because of his excessive hairiness, he grew up to become a professional ice epilator. Climate change has forced him to gradually reorient his career.
A.F.
 Soup Chef
Musical Composers
André Gagné et David Simard
After overdosing on maple sap, these two guys discovered that they have an ear for music. Ever since, their insatiable appetite for fried foods drowning in maple syrup has kept their sense of hearing boiling hot. With their daily specials and unique blend of pea soup, coffee and brandy, they'll make you want to dance like crazy.
Simard Gagné Associated
Video Conceptor
Frédéric Barrette
Frédéric was born in Northern Ontario, near Hudson's Bay. His father is unknown. A medical examination determined that his back was covered with grizzly bear fur. Before March 2014, when he arrived in Montreal and discovered video, his reputation for barehanded partridge hunting was already well established and he had achieved great renown for his charcoal sketches of nature.
Barrette
Lionnel Dechamps
After losing his sense of hearing in a hunting accident in Central Africa, Lionnel set out on a quest to find a cure. It was in Canada, in the igloo of an Inuk elder that he found the answers to his questions. However, the spells from the ancestral book of magic had serious side effects, and he now finds himself doomed to wear the same hairstyle as his former prey.
Lio
Conception des éclairages
Nicolas Descôteaux
Born in a small nationalist and patriotic corner of the country, Nicolas always had plenty of hair on his head, but none on his face. Nevertheless, for the last 20 years or so, he has faithfully sported a goatee, the infamous "flavour saver" that harks back to the swashbucklers of yesteryear. Today he works primarily as a painter of ephemera and continues to search for the Absolute in various productions.
Nicko

Lamp man
Jean-Louis "Jello" Robert
Born of the crossbreeding of a billy goat (hence the beard) and a whale (hence the belly), he was abandoned among the elves in the North Pole. Thanks to them, every year on the winter solstice he travels the world in disguise, distributing toys (here a pacifier, there a whip, according to age groups and predilections). The annual excursion wouldn't be the same without his old pal Rudolph the red-nosed reindeer…
Jello Bear
---
---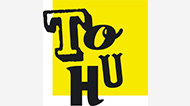 ---
---
et Frederic Barrette
En piste
Timber preservation societe
Municipalité de St-Alphonse-Rodriguez
Le Conseil des Arts, de la Culture et du Patrimoine ( CACP)
Espace Public
Maison Staner
Boulangerie Saint-Viateur
Velo espresso
Vague de cirque
Dr. Roger Hobden
Robert Bourgeois
Catherine Desjardins-Béland
Ben Fish
Alice Kop
Sylvain Lafrenière
Marc Labranche
Marie-France Lefebvre
Daisy Pouliot
Raymond Raymondson
Émilie Thomas
---
---
---