Download the music from Tabarnak on Bandcamp
Inspired by the village church that was once the gathering place of the small Quebec community where they grew up, the Cirque Alfonse has created their newest production, TABARNAK. Having the feel of something like a rock-musical, this is an invitation to come together, a celebration of Heaven and Hell and everything in between, a fiesta of circus, music and reaching for the sky... all in the inimitable style of Cirque Alfonse. Starting with the Quebecois expletive TABARNAK, that was once a rebellious cry against authority and is now a rather banal expression of pain, anger or astonishment, Alfonse gives us its own take on the sacred and the profane and serves up its own unbridled "high mass". From the basement to the nave, from the altar to the choir, Cirque Alfonse, inspired by its roots and stirring up memories of the past as only this troupe can do, gives a fresh take on such a highly symbolic place and gives it a more up-to-date feel!
---
---
St. Antoine de Carabinier Lépine

A saviour of lost souls and alley cats, he created the Isle of Chambly, where he teaches the art of perpetual good cheer and good living with the help of his own brand of holy water, the purest water in town!
St. Julie de Carabinier Lépine
Also known as the Virgin of Trad, she met a fisherman in the microclimate of Holy Rapture, where she gave birth to two horned angels, whitewashed and bashful. She opens wide the doors to blackfly paradise to her many disciples, converts all to radio station CFNJ.
Saint Jo of Casaubon
On day Jonathan went to the lakeshore but, much to his surprise, not a drop of water was to be found! "Friends!" he cried. "Avoid me, for I am a sinner." From the dry lakebed he pulled an enormous catfish, big enough to feed the entire village. "Gather unto me, my friends," said he, "and let us drink." So saying, he turned the mud into white wine!
Saint JP de Cuerrier
A true disciple of maple syrup, Saint JP was canonized after suffering the torture of splitting wood and being stung by mosquitoes while refusing to utter one word from the Bible, due to his beard. He grew up in the countryside but lives in the city, far from the eternal snows and small but vicious flying objects. He returns at times to enjoy country cooking and barbecues on firewood that he himself has split (while swearing a blue streak).
St. Geneviève of Morin
Her sanctuary in town is open every day, a true haven for nocturnal vagabonds.
Well into the wee hours, her table welcomes one and all with food and drink for the faithful.
St. Nikolas of Pulka
An acrobat and brewer from father to son, he draws his strength from the tenderness of barley grain, offering a nourishing remedy to anyone who imbibes his beer, thereby restoring the health of body and mind to thirsty spectators.
St. Josie de Laporte
The patron saint of the big drum, St. Josie was canonized following the infamous miracle of the big drum in Kildare, a region that had been suffering from extreme drought for many years. Weary of the lack of precious water, one day she took her two big pompom sticks and let loose on her biggest drum. Clouds immediately appeared, and the rain began to fall once again.
St. David of Simard
Also known as Holy Daze of Bard, patron saint of soulful singing. He is not only a revered folklorist and troubadour, but also a verbally adroit and vexatious auctioneer.
St. Guillaume of Turcotte
An apostle of white keys and black keys and a foot tapping virtuoso, he rises in the early evening for Vespers. It is said that on hearing his diabolical piano, infidels are afflicted with convulsive, involuntary body movements – the infamous St. Guill's Dance! The three wise men have yet to announce the arrival of this infant redeemer, now a proud member of the Cirque Alfonse musical holy trinity.
DIRECTOR
St. Alain de Francoeur
The patron saint of bogeymen and silent but deadly farts, he was miraculously cured just before the arrival of Ritalin. His form of worship advocates the reincarnation of man as an immortal hermaphroditic flower that takes root in the world of a punk colouring book. A pointless but sometimes healthy activity, it is oh so zen.
---
---
Set design
St. Francis of Farley
I saw an old man. I walked in his shoes. He offered me his bread. I drank his wine, then took all of his savings.
Lighting design
St. Nicolas de Descôteaux
A priest who is the keeper of fire and light in dioceses the world over, St. Nicolas has been preaching the word of the almighty circus at St. Alfonse Church, and is now shining divine light on this fourth opus. A good parishioner and miracle worker, his prayers focus on theatre, the circus and musical concerts and are always offered up to the Lord.
Costumes
St. Sarah de Balleux
Patron saint of the rag trade
Ever hanging by a thread
She's cottoned on to circus ways
It keeps her in stitches, and fed
Knit one, purl two, she prays
To funny yarns and corset stays.
And thus 'tis just sew
A collar, pants, a dress
Needled head to toe
By the merry dreamstress.
Directed by: Alain Francoeur
Original music composed by: David Simard
Lighting design: Nicolas Descôteaux
Set design: Francis Farley
Costumes: Sarah Balleux
Artistic directors: Antoine and Julie Carabinier Lépine
Technical directors: Hugo Hamel and Nicolas Descôteaux
Creative support: Alain Carabinier and Louise Lépine
Set construction: Alain Carabinier and Sylvain Lafrenière
Acrobatic swing design: Renaud Blais
Acrobats
Antoine Carabinier Lépine, Julie Carabinier Lépine, Jonathan Casaubon, Jean-Philippe Cuerrier, Genevieve Morin, Nikolas Pulka.
Musicians
Josianne Laporte, David Simard, Guillaume Turcotte.
---
---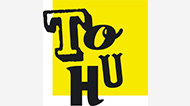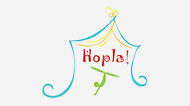 Municipalité de Saint-Alphonse-Rodriguez
Le Conseil des Arts, de la Culture et du Patrimoine ( CACP)
Maison Staner
Boulangerie Saint-Viateur
Fromagerie La Suisse Normande
Café Terra / Pierre Lépine
Le Patin Libre
Hermel Boivin
Jean-Luc Arène
Guillaume Saladin
Timber Preservation Society
En piste
---
---
---